Four Terrifying Short Films to Pair with Horror Favorites
Do you like Pixar? You're a human with feelings, so I assume you do. Although, if you're reading the blog of a page called Screamfest, it's possible it is not your cup of tea. Regardless of your opinion on animated fish, their tradition of playing a short film before their main features has proven to be a tradition enjoyed by many a generation. On a more historical note, it was not uncommon for short films to screen before feature films quite a bit in theaters and drive-ins, as far back as the 1950's. Now, as much as I do enjoy trailers, a short film before a feature would be a welcome cinematic appetizer. Unfortunately, it does not seem as though this custom shall be making a mainstream comeback any time soon. However, thanks to the internet and streaming services, we have instant accessibility to thousands of short films at the touch of a button, so tacking one on to your next movie night would be an effortlessly convenient possibility. Not to toot our own horn, but one of the best platforms for horror short programming is the Screamfest Youtube Channel. I look forward to the short film blocks each year, and because of the channel, I am able to revisit some of my favorites from past festivals, as well as discover new ones that I may have missed. However, assuming you don't have hours to spend spiraling into a short film hole, I took some of the guess work out, by hand picked a few from the channel that would pair nicely with a few horror favorites.
Pigskin
When high school cheerleader, Laurie, is asked out by the dreamy quarterback, her budding physical attraction is plagued by a grisly manifestation of her own bodily insecurities. As the threat of intimacy closes in, Laurie is pushed headlong into a self-destructive nightmare. Directed by Jake Hammond, Cinematography by Nicola Newton, written by Jake Hammond & Nicola Newton.
It Follows
Released in 2015, It Follows centers on a young woman, on the cusp of adulthood who discovers she is being followed by a supernatural force after a sexual encounter. Written & Directed by David Robert Mitchell.
Why they pair: Both films explore the confusion and dangers of adolescent sexuality amid awesome 80's synth-heavy scores and eerie, pastel color palettes. Pigskin is a beautifully crafted window into the troubling mind of a teenaged girl, struggling with her budding sexuality and body image. It is powerfully allegorical yet terrifying, and its startling climax leads nicely into the aural assault that is the opening sequence of It Follows. Even as a stand-alone film, Pigskin is very impressive, especially considering it was Hammond and Newton's student thesis film and I'm extremely excited to see what's in store for this filmmaking duo.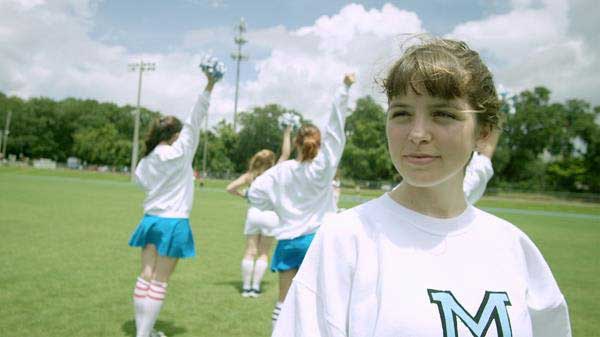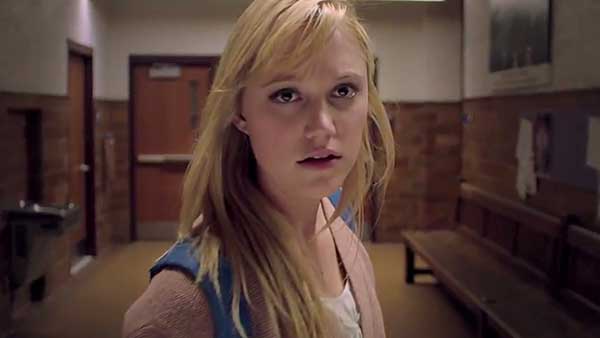 Death Metal
A metalhead gets passed down a satanic guitar that riffs to shreds. Written and directed by Chris McInroy and starring Kirk Johnson, Michael Dalmon and Will Elliott.
Deathgasm
Two Teenage metal heads unwittingly summon a demon after tracking down an ancient piece of music for their black metal band. Written and directed by Jason Lei Howden.
Why they pair: If there is one thing both of these films have in common, it's a self-aware sense of humor. These films are on the same tonal wavelength while maintaining their own identities. Death Metal packs so much fun and humor into it's 4 and half minutes that you can only be left wanting more bloody fun. Deathgasm on the other hand, contains the same unapologetic absurdity of the short, and supplements it with a surprising amount of heart. Death Metal Horror is such a specific and pure subgenre and these are both awesome contributions to the tragically limited category.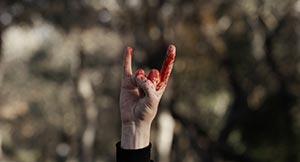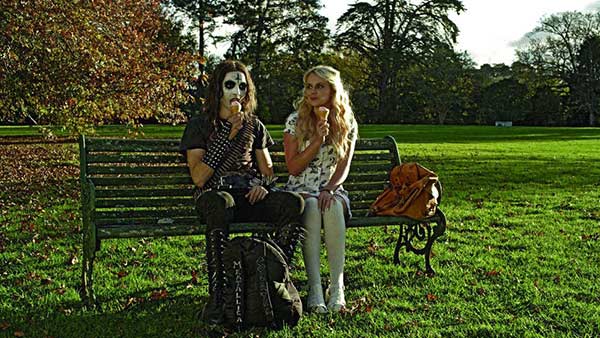 Feeding Time
When a young woman fills in for her friend on a babysitting job, she begins to suspect things are not as they seem. She's right. Written and directed by Matt Mercer, starring Graham Skipper, Stacy Snyder, and Najarra Townsend
House of the Devil
In need of some fast cash, a college student accepts a mysterious babysitting job, only to discover that the family is harboring a dark secret.
Why they pair: For two films with such similar premises, they are tonal opposites. If you're a fan of juxtaposition, this could be a potentially interesting double feature. Whereas, Mercer's zany creature feature packs in a trick-or-treat-esque fun, House of the Devil's slow burn dread builds all the way to up to it's violent climax. It's pretty much like eating dessert first at dinner. With that being said, both films are very fun in their own right and I hope Mercer has more something of a sequel coming, because I need more wacky monster movies in my life.
Although it is not available on the Screamfest Youtube page, be sure to keep an eye out for Matt Mercer in one of my absolute favorite shorts from Screamfest 2017, What Metal Girls Are Into written and directed by Laurel Vail.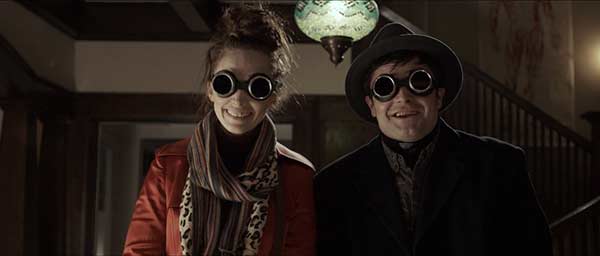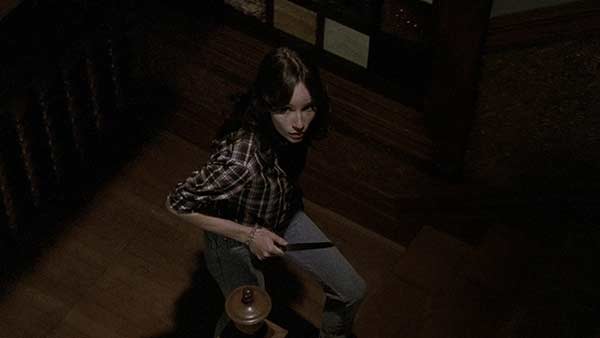 Bobo
A mother discovers the horrible truth about Bobo, her daughter's imaginary friend. Written and directed by Maazin Kamal and Munis Rashid.
Under the Shadow
Set during the Iran-Iraq conflict, a woman must care for her young daughter on her own while her husband is at war. As her city become increasingly war-torn, she begins to believe that an ancient djinn is terrorizing her home.
Why they pair: The next time you're in the mood for an intimate and unnerving mother-daughter drama with a supernatural twist, give this double feature a try. The performances by both sets of actresses are understated and effective. While Under the Shadow is a complex portrait of feminism and motherhood during an especially tumultuous time in Iranian history. Bobo has a slightly different underlying message, but is just as hauntingly beautiful. It is a universally relatable story of the struggles of motherhood and the demons within ourselves.
Honorable Mention:
Slut
Winner of the Screamfest 2014 Best Student Short, Slut is a unique and empowering film that I still wanted to give some love. It packed more style and conviction into 20 minutes than most films can accomplish in 90.
 @TalesfrmthCrypt
mthCrypt