Brian Yuzna: The Visceral Visionary
For anyone in or around the Los Angeles area next month, you can join Screamfest for our Fears & Beers double feature event on May 6, for a screening of the Brian Yuzna classics Bride of Re-animator and Society. These first two installments of Yuzna's directing career not only hold up to this day, but continue to solidify his reputation as a body horror virtuoso. I am exponentially excited to celebrate the career of this tried and true horror master and revisit two of his strongest films.
Despite a later start in the industry, Brian Yuzna hit the ground running upon his arrival in Hollywood. After trying on many different hats in the filmmaking world, Yuzna found himself most financially drawn to producing. While trying to get a horror film off the ground, Yuzna was introduced to talented theater director Stuart Gordon and it became clear that he they had hit collaboration gold. Yuzna went on to produce Gordon's 1985 H.P Lovecraft adaptation, Re-Animator followed by his subsequent films From Beyond (1986) and Dolls (1987). At this point in their careers, the pair had made quite a name for themselves in the horror genre, so naturally the two ventured into uncharted territory: Disney. The two teamed up to write the family-friendly favorite, Honey, I Shrunk the Kids with Yuzna set to produce and Gordon to direct. But due to unfortunate circumstances, they did not end up on the production end of the film and were left with only a writing credit.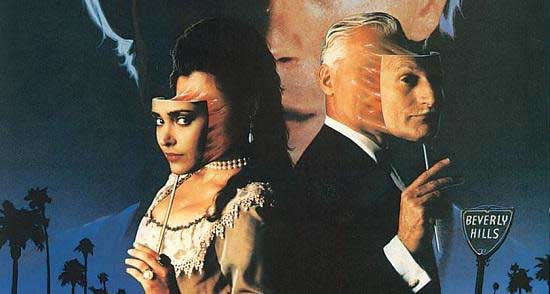 Yuzna then began working with Return of the Living Dead writer/director Dan O'Bannon on a feature about a woman who discovers that all men are secretly aliens. Unfortunately, just as Yuzna secured financing, O'Bannon had to leave the project. Sick of being left with promising projects with no director, Brian Yuzna decided to try his hand at directing himself. Fresh off the planning stage with O'Bannon, it is no surprise that Yuzna found himself drawn to a similar script from young writing duo Rick Fry and Woody Keith, about a teenage boy who thinks his parents are part of a dangerous secret society. Although he was attracted to the strong paranoia elements of the script, the original ending where the secret society performed some kind of blood sacrifice was not quite what he had in mind. It was ultimately his collaboration with the aptly named special effects wizard Screaming Mad George and the changes he made to the script's ending that brought the surrealist nightmare that is Society to fruition.
Despite a lack of commercial and critical success in the US, it was this film that solidified Brian Yuzna as an auteur in his own right. Although released in 1989, a time when it should have been stylistically and culturally relevant, I think the film was ultimately before its time for audiences in the states and, despite a small cult following, found itself much better suited for international audiences. However, with the Arrow blu-ray re-release of the film, it has garnered itself a growing new audience. It seems as though time as been felicitous to his directorial debut and modern audiences are much more open to the biting social commentary and twisted humor of Society. The film confronts modern taboos with a gleeful absurdity that can still break through to the desensitized horror audiences of today. It wears its humor as armor against its more disturbing subjects, yet clearly conveys increasingly relevant themes that modern audiences can respond to. Not to mention the incredible Dali-inspired practical effects by Screaming Mad George.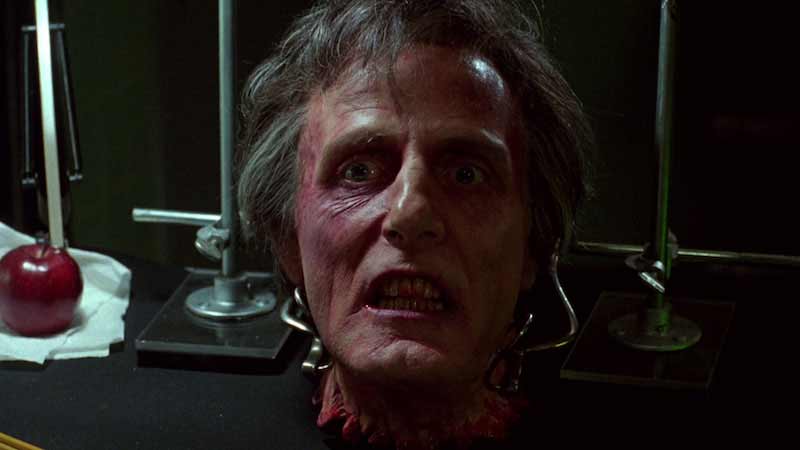 Despite being domestically overlooked, it was Brian Yuzna's business prowess that secured his continued career as a director. Bride of Re-Animator was the proverbial carrot that he had dangled in order to get Society made. He owned the rights to a Re-Animator sequel and knew he could get it made, so he used the promise of the film to procure financing for his directorial debut, which doubled as a passion project and a directorial test ride. So after finishing up Society, Yuzna jumped right into production on Bride of Re-Animator, bringing on Society alum Rick Fry, Woody Keith and Screaming Mad George. Being the hands-on producer that he was, Yuzna had a very in-depth understanding of the original film and harmoniously united his own vision with Gordon's original product. His fundamental understanding of the characters helped chronicle Herbert and Daniel's next chapter as flawed anti-heroes who must dig themselves out of the hole they've dug for themselves in the previous film. It shows their increasing co-dependency and repeatedly self-involved actions and the consequences that go along with them. Much like Society, it was the off the wall body horror that stole the show. Yuzna had perfected absurdity as a tool of fear and how it can be used to push the envelope of extreme.
Ever since his directorial debut, Brian Yuzna has been an ever-present force in the horror genre. Since Bride of Re-Animator he has directed many films, including the underrated Initiation: Silent Night, Deadly Night 4 and the other newly re-released Return of the Living Dead III. He even reunited with Stuart Gordon to produce his feature Dagon in 2001. Despite being perpetually underappreciated by critics, the re-release of his films have shown that time has been good to most of Yuzna's work. Aside from proving himself as a business-savvy and involved producer/director, he has proven to be an exceptional collaborator. He seems to have a specific talent for bringing out the best in his collaborators and fusing it into his own vision (like a creative shunting). He had a knack for breathing life into the wackiest of body horror creations that would have given Lovecraft himself nightmares. He is a talented filmmaker and I'm very happy to be apart of an event to celebrate his work and potentially introduce it to new audiences. So please, join us next month at the Chinese Theater in Hollywood for a double feature of Society and Bride of Re-Animator, followed by a Q&A with Brian Yuzna and actor Devin DeVasquez. You can find more information, including how to buy tickets to the event here.
 @TalesfrmthCrypt