SCREAMFEST NEW ORLEANS

Oct 20-22, 2023
Join Screamfest in New Orleans this October.
Prytania Theatres Canal Place
333 Canal St 3rd Floor, New Orleans, LA 70130
Screamfest® will have a physical NOLA Festival for three days beginning Friday October 20 through Sunday October 22nd at the Prytania Theatres at Canal Place in New Orleans.
Screamfest® Film Festival supports independent filmmakers and creative writers. Our goal is to promote your stories for fans and industry alike.
Screamfest® and Krewe of Boo Parade bring you Screamfest® New Orleans.
Select filmmakers will have the opportunity to ride in the Krewe of Boo parade in the French Quarter.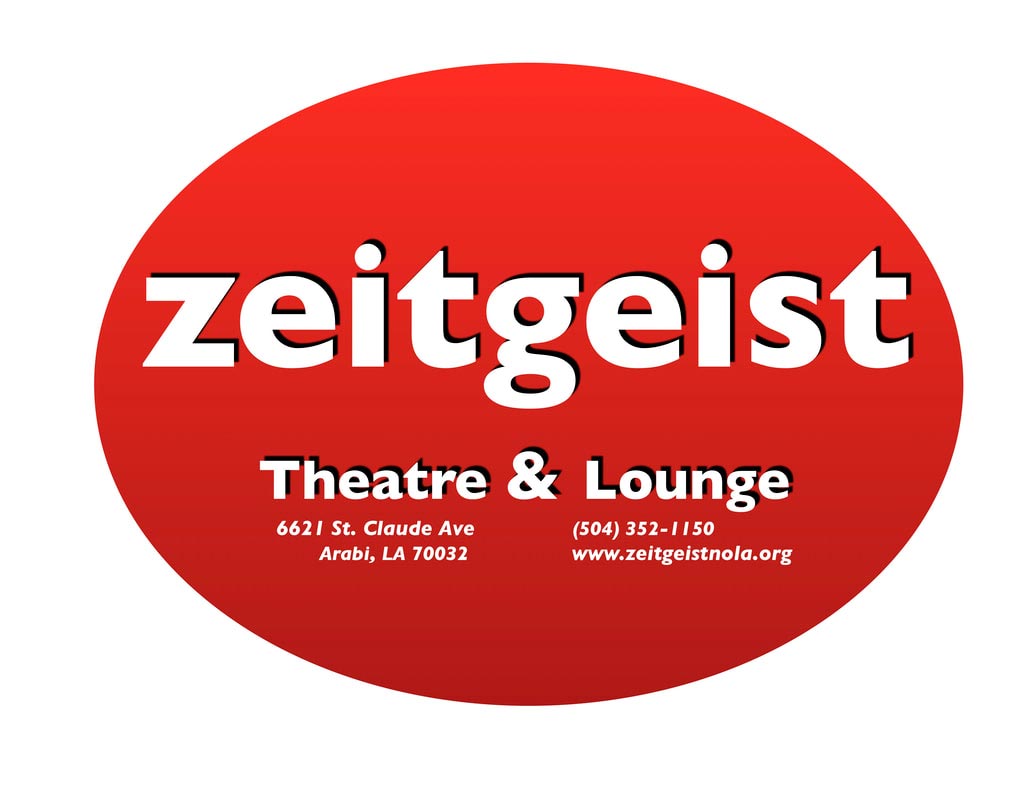 6619 - 6621 ST. CLAUDE AVE. ARABI, LA 70032
​
"Something for and against everybody"
Zeitgeist Theatre Experiments inc is a 501 (c) (3) non-profit organization classified as a 509 (a) (2) public charity. We are an art house cinema and multi-disciplinary arts center that was founded in New Orleans, LA in November 1986.
​
We currently have 80 seats in our theatre and 50 seats in our lounge. Yes, we are available for private screenings and events.
We installed 3 UV air-scrubbers in our ventilation system for your safety. Check out our new Dolby sound system.

​Our theatre is located just one block East of New Orleans past Jackson Barracks in Arabi, LA
(currently the 6th fastest growing neighborhood in America)

Memberships and donations may be made at the Zeitgeist Box Office, through the "Support Us" Page at the top of this website or through PayPal to rene@zeitgeistnola.org​ or Zelle to (504) 352-1150 or our venmo

Introducing the
ST Claude Arts Park

An initiative of the Meraux Foundation, the St. Claude Arts Park is its latest addition to St. Claude Arts, a campus for creativity, culture, and community teeming with artists, arthouse films, creative music, literary events, galleries, photographers, sculptors, and more — all just minutes from downtown New Orleans. The Meraux Foundation has generously tapped Zeitgeist Theatre & Lounge to manage and curate the space.
For event rental, vendors, pop-ups or bookings please contact:
Rene Broussard, Zeitgeist Theatre & Lounge
6621 St Claude Ave, Arabi, LA 70032 (504) 352-1150 rene@zeitgeistnola.org
ZEITGEIST – NOUN, GERMAN. THE SPIRIT OF THE TIMES; GENERAL TREND, MOOD OR FEELING CHARACTERISTIC OF A PARTICULAR PERIOD OF TIME, ESPECIALLY AS IT IS REFLECTED IN THE ARTS, LITERATURE, PHILOSOPHY, ETC. \ˈtsīt-ˌgīst, ˈzīt-\