Kicking Off 2018 with Mom & Dad
If 2017 has taught us anything; it is that horror films could finally be on track to becoming more universally respected. Those of us who have been fans of the genre for years have always been well aware of its artistic and social significance. However, with not one but two genre films receiving Oscar nods for Best Picture this year, the Horror genre finally seems to be getting some of the high-brow acknowledgement that it has long since deserved. But with 2017 being as strong as it was, it may prove to be a tough act to follow. With that being said, we are only halfway through January and one film in particular has already made its presence known.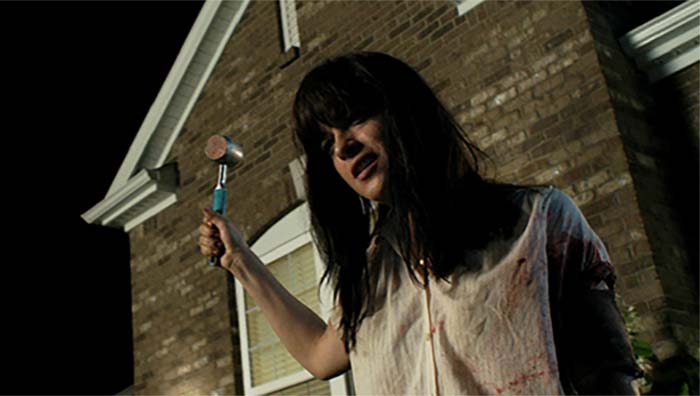 Mom & Dad stars Nicolas Cage and Selma Blair as an average American couple, battling the monotony of suburban parenthood. Their world suddenly gets turned on its head when mass hysteria breaks out and parents are suddenly gripped with an uncontrollable urge to kill their own children. With Zack Sharf of Indiewire describing it as "Parenthood meets The Purge" it's clear that Mom & Dad will be kicking off this year with a bang. On Monday, January 15, Screamfest had the honor of hosting a sold out screening of this crazy new film, followed by a Q&A with several of the actors. With the success of the screening and the positive buzz it has been receiving since the film hit VOD and theaters on the 19th, it's clear that this will be a good year to push the envelope creatively. There seems to be a higher level of creative freedom in the horror genre than we've seen since possibly the 80's. Now is the time to take advantage of the recent mainstream genre success and political upheaval that is probably responsible for it, and go balls to the wall. And go balls-to-the-wall is exactly what filmmaker Brian Taylor did. With Nicolas Cage at his Cage-iest, and Selma Blair matching him blow-for-blow, it is clear that Taylor, Blair and Cage were firmly on the same creative page. One scene in particular involving a pool table sticks out as a special kind of synergistic performance art.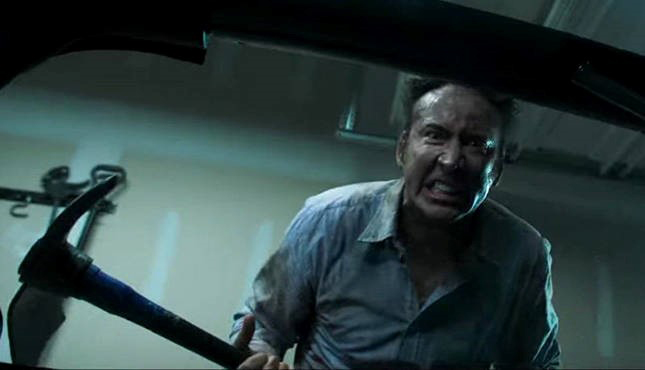 With a storyline such as this, it is easy for a film to fall into the trap of sensationalism. In order to avoid using it as a crutch, a filmmaker must maintain a strong clarity of vision, as well as awareness of their own strengths. If there is anything that writer/director Brian Taylor (Crank) excels at, it's self-awareness. As an avid supporter of the Crank films, I have always sensed a lot of intelligence and humor in those films, and Taylor brings the same bold sharpness to Mom & Dad. This film is definitely not without substance and is probably more relatable than most would like to admit.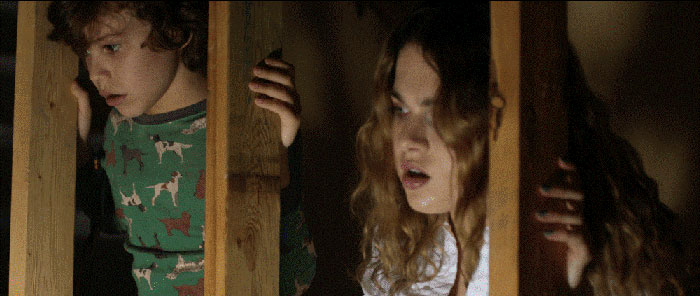 If this film is the precedence we are setting for the rest of the year then I am very excited for where the genre is headed. If you have not yet seen Mom & Dad, it is now available on VOD and in some theaters. If dark comedies and Cage are two of your favorite things, then this one is definitely for you.
@TalesfrmthCrypt