Friday the 13th Part IV: The Final Chapter | Fears & Beers Screening Under the Stars

Get ready to be immersed in the eerie ambiance of the great outdoors, as we take the Screamfest Fears & Beers horror movie experience to a whole new level. So come join us at the McGroarty Arts Center in Tujunga on Saturday, June 24th at 7PM, if you dare, and let's embark on a journey filled with suspense, excitement, and pure terror under the stars.
A Q&A with cast tba. Tickets are $15.00 and include a complimentary Angel City Brewery beer for guests 21+. Food trucks!! We'll have different vendors for the event – along with popcorn and sodas - follow us on Instagram & Facebook for the updates!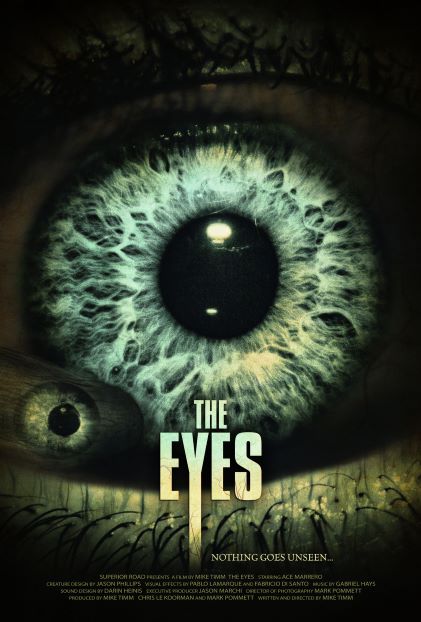 And that's not all - before the main event, we're treating you to the must-see short horror film, The Eyes, setting the stage for a night of pure terror. Directed by Screamfest alumni and local Tujunga filmmaker, Mike Timm, The Eyes premiered to rave reviews at Screamfest 2022 and is guaranteed to leave you on the edge of your seat. Delve into a world where nothing goes unseen as the eyes of karma haunts one man's wrong choices in this unforgettable 80s camp creature thriller. Don't miss your chance to experience these two horror classics in one unforgettable evening!
When: Saturday June 24th, 2023 at 7PM
Where: McGroarty Arts Center / 7570 McGroarty Terrace, Tujunga, CA 91042
!Trivia & Prizes! !Food Trucks!
_____________________________________________________________________
If you're a fan of classic slasher movies and crave non-stop thrills and suspense, then you won't want to miss Friday the 13th Part IV: The Final Chapter, considered by many horror fans to be one of the best and most iconic entries in the long-running slasher film series.
Released in 1984 and directed by Joseph Zito, the movie follows a group of unsuspecting young vacationers who go to a remote cabin in the woods near Crystal Lake where Jason Voorhees unleashes his wrath.
However, what sets "The Final Chapter" apart from some of the other Friday the 13th films is its effective blend of suspense, gore, and dark humor. The film also features memorable characters, including the memorable Tommy Jarvis (played by Corey Feldman), who would go on to play a key role in the franchise's future installments.
In addition, the practical special effects used in the film are impressive, with some of the most gruesome and shocking kills in the entire series. Whether you're a die-hard fan of slasher movies or just looking for a fun and terrifying horror flick to watch with friends, "Friday the 13th Part IV: The Final Chapter" is definitely worth checking out at Screamfest.
______________________________________________________________________
Check in at 7:00pm at the Screamfest will call table. Gates OPEN at 7:00pm with Food trucks, Movie at 8:30pm. Rated R no one under 17 admitted without parent or guardian. All ages, 21+ w/ valid ID for alcoholic beverages. Sorry no refunds.
______________________________________________________________________
Parking: Street parking
Additional Screening Info: Tickets are not refundable. Seating is general admission - first come first served. Please bring your eventbrite email confirmation with ticket pdf via your phone or printed to the McGroarty Arts Center located at 7570 McGroarty Terrace, Tujunga, CA 91042. Check in at the Screamfest Will Call table prior to the event, where you will show us your email confirmation e-ticket or printed e-ticket and we will check you in. If you cannot find your email confirmation just enter your email address at http://eventbrite.com/gettickets.
Location
McGroarty Arts Center is a 501(C)(3) non-profit organization and a Los Angeles Historic Cultural Monument No. 63, that provide access to the arts, community and history by offering affordable or free* in-depth arts instruction and a wide range of creative experiences and events to people of all ages, for many years to come. Enjoy the breathtaking views of the foothills while you make memories under the cascading oak trees.