Screamfest New Orleans Films
October 21 - 23, 2022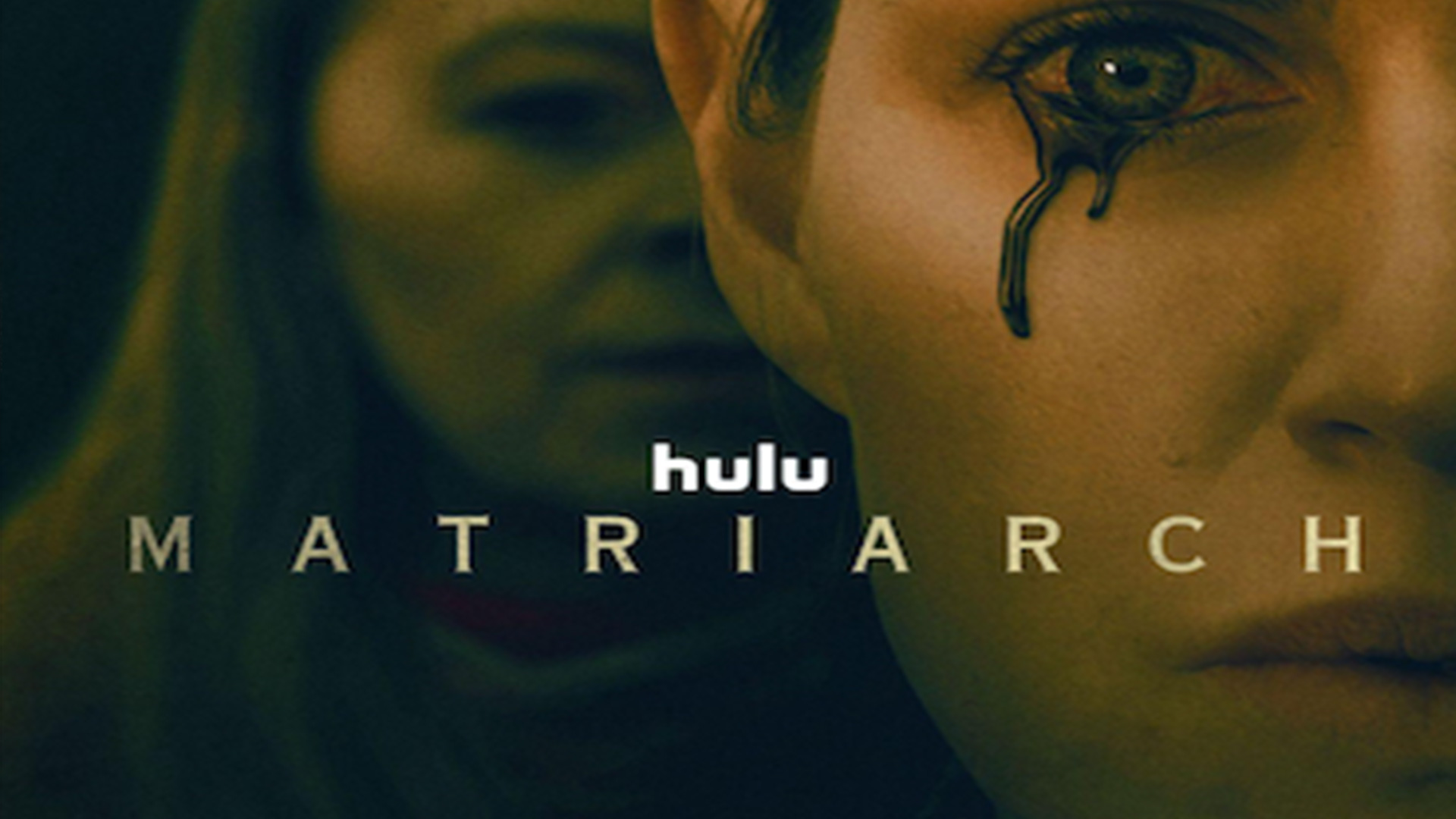 10PM
Plays with the short film ULFHEDNAR
Afflicted with a mysterious disease after surviving an overdose, a woman returns to her childhood home to confront her personal demons but instead discovers a real one.
Runtime: 1hr 25min
Country: UK
Director: Ben Steiner
Producer: 20th Digital Films
Writer: Ben Steiner
Main Cast: Jemima Rooper (The Girlfriend Experience, Flowers in the Attic: The Origin), Kate Dickie (Game of Thrones, The Green Knight)
10PM
Plays with Matriarch
Freki a villager from a Norse village, is attacked while hunting. His village reacts to him and the changes caused by the attack.
Runtime: 32:53
Short
Country: United States
Director: Scott Nielsen
Writers: Scott Nielsen
Main Cast: Luke Hudek, Sonja Ruppersberg, Rachelle Caplan, Jakob Drummond, Sean Fahlen, Nick Burgos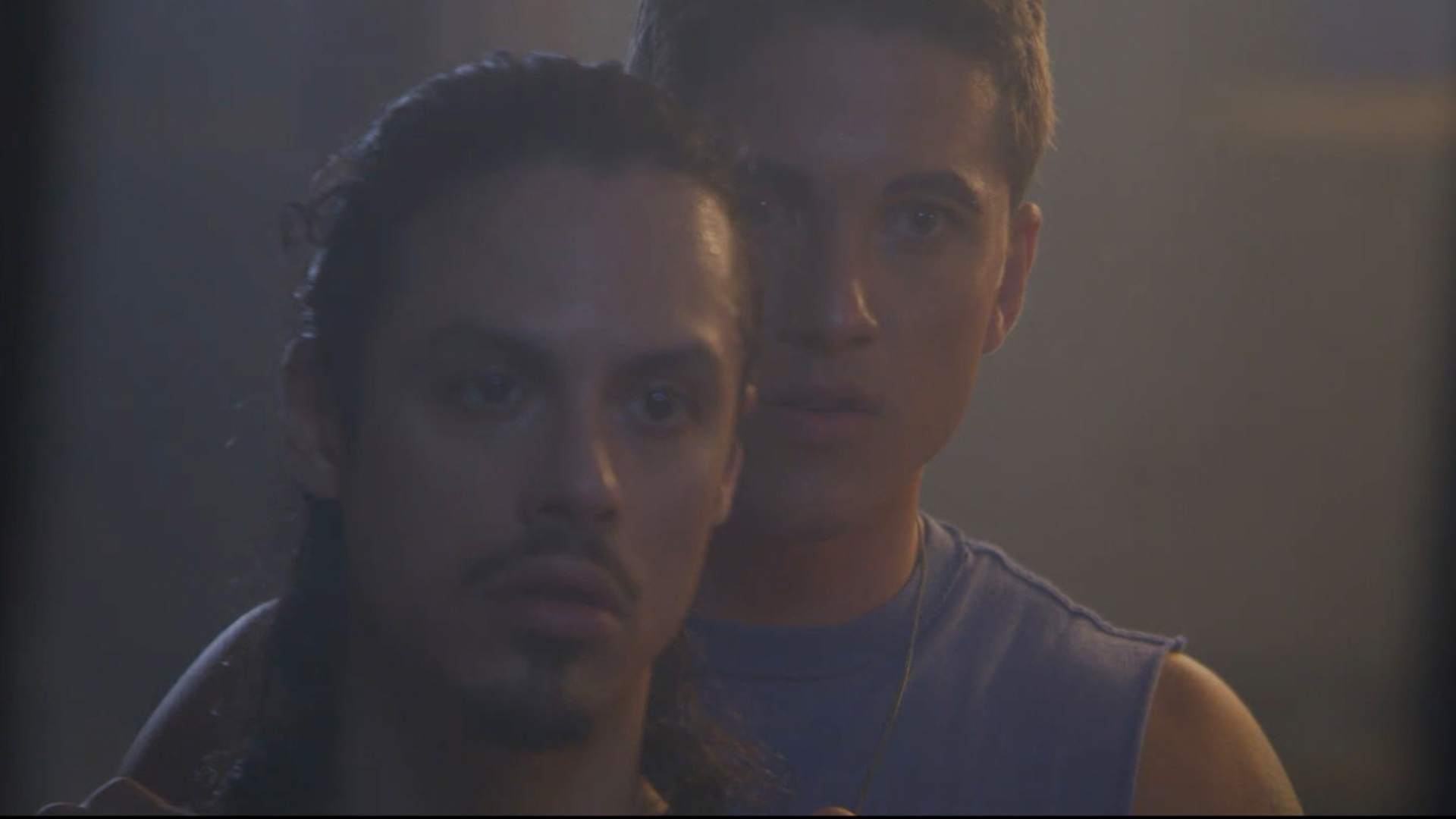 7:30PM
Alex Romero delivers pizzas and hopes to one day be a successful singer/songwriter. Trouble is, he's broken from childhood trauma and is an addict who has difficulty staying sober.
Runtime: 1:34
Feature
Country: United States
Director: Barry Jay
Producer: CARL RUMBAUGH, NICK THEURER, ARTISH MANN-COOPER
Writer: Barry Jay
Main Cast: JONNY BEAUCHAMP, MIKE MANNING, SHERRI SHEPHERD, ASHLEIGH MURRAY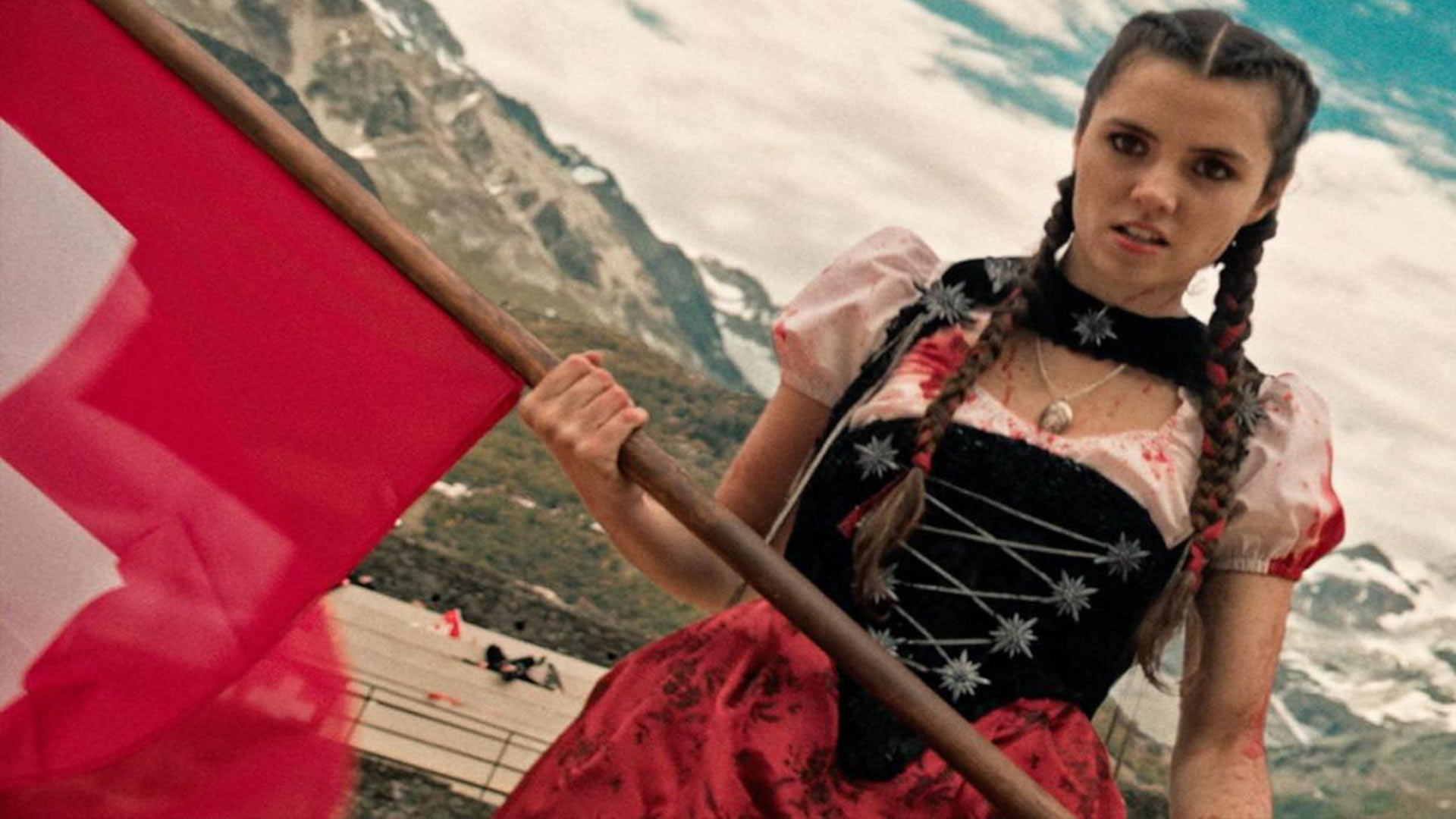 9:45PM
Best Feature - Screamfest New Orleans
Best Director - Johannes Hartmann, Sandro Klopfstein - Screamfest New Orleans
In a dystopian Switzerland that has fallen under the fascist rule of an evil cheese tyrant (Casper Van Dien), Heidi (Alice Lucy) lives the pure and simple life in the Swiss Alps. Grandfather Alpöhi (David Schofield) does his best to protect Heidi, but her yearning for freedom soon gets her into trouble with the dictator's henchmen. The innocent girl transforms herself into a kick-ass female fighting force who sets out to liberate the country from the insane cheese fascists.
MAD HEIDI is an action-adventure exploitation spoof based on the popular children's book character Heidi and the very first Swissploitation film.
Runtime: 1hour 32min
Feature
Country: Switzerland
Directors: Johannes Hartmann, Sandro Klopfstein
Producer: Valentin Greutert
Writer: Sandro Klopfstein, Johannes Hartmann, Gregory Widmer, Trent Haaga
Main Cast: Alice Lucy, Casper Van Dien, Max Rüdlinger, David Schofield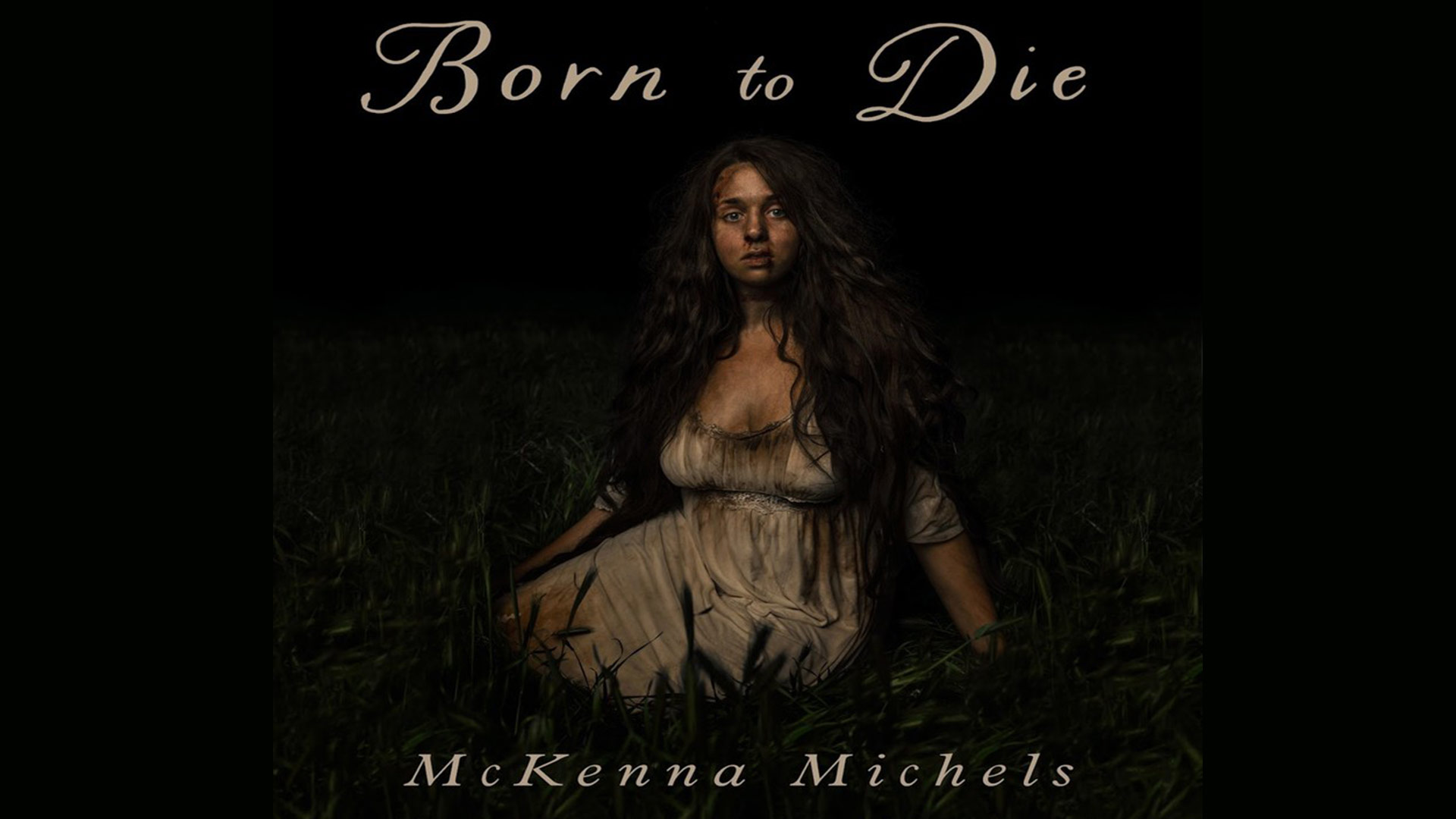 7:30PM
Country: United States
Director: Nick Peterson
Producer: Nick Peterson, McKenna Michels
Writer: McKenna Michels, Nick Peterson
Main Cast: McKenna Michels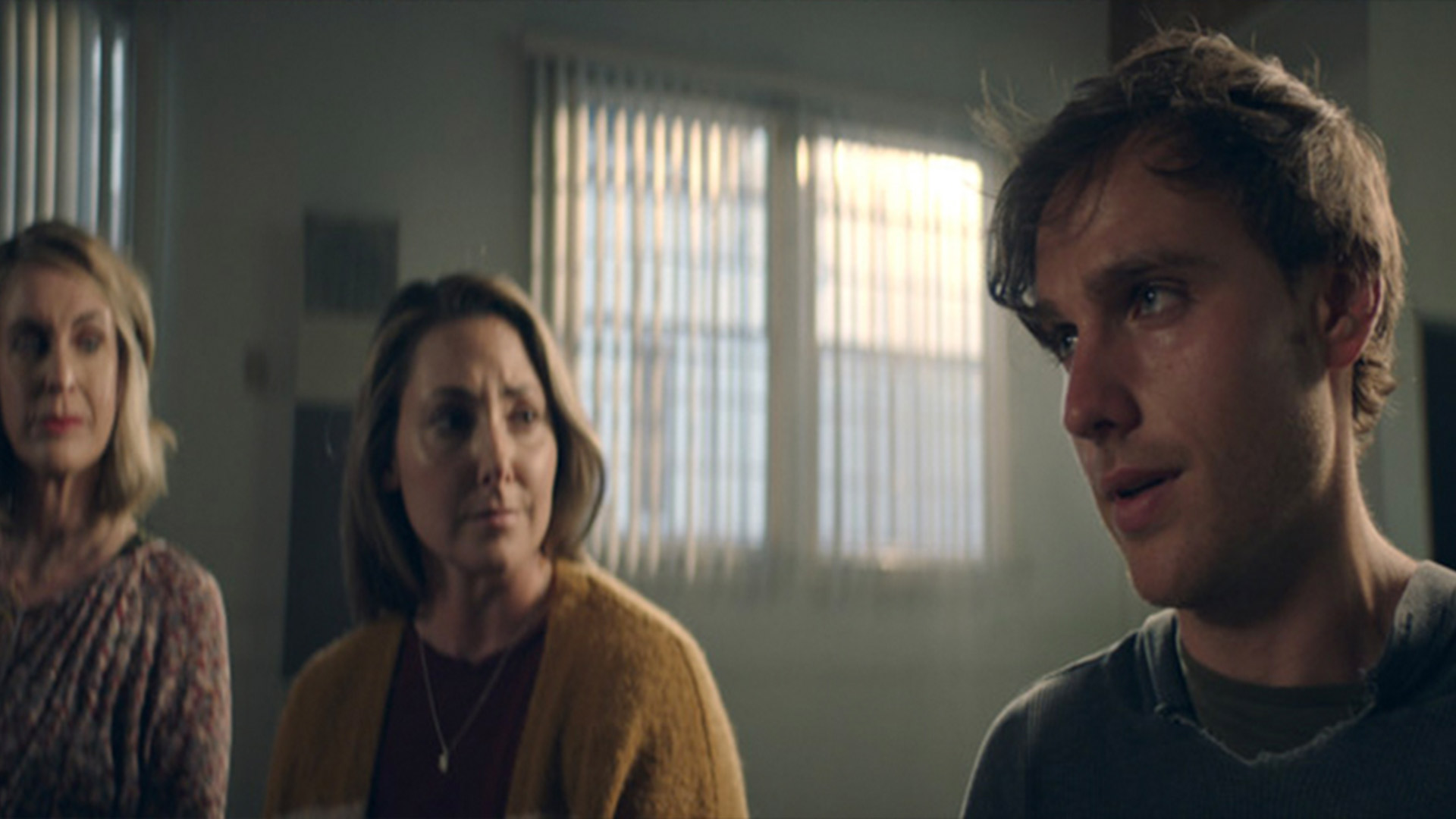 7:30PM
After the loss of his child, Jake seeks help from an online community known as Twin Flames. After taking multiple courses online he finally decides to go to a live workshop. Will Jake hear the call?
Country: United States
Director: Gabriel Crowell Mayorquin
Producer: Gabriel Crowell Mayorquin
Writers: Gabriel Crowell MayorquinMain
Cast: Bobby Slaski, Addison Turner, Xavier Bailey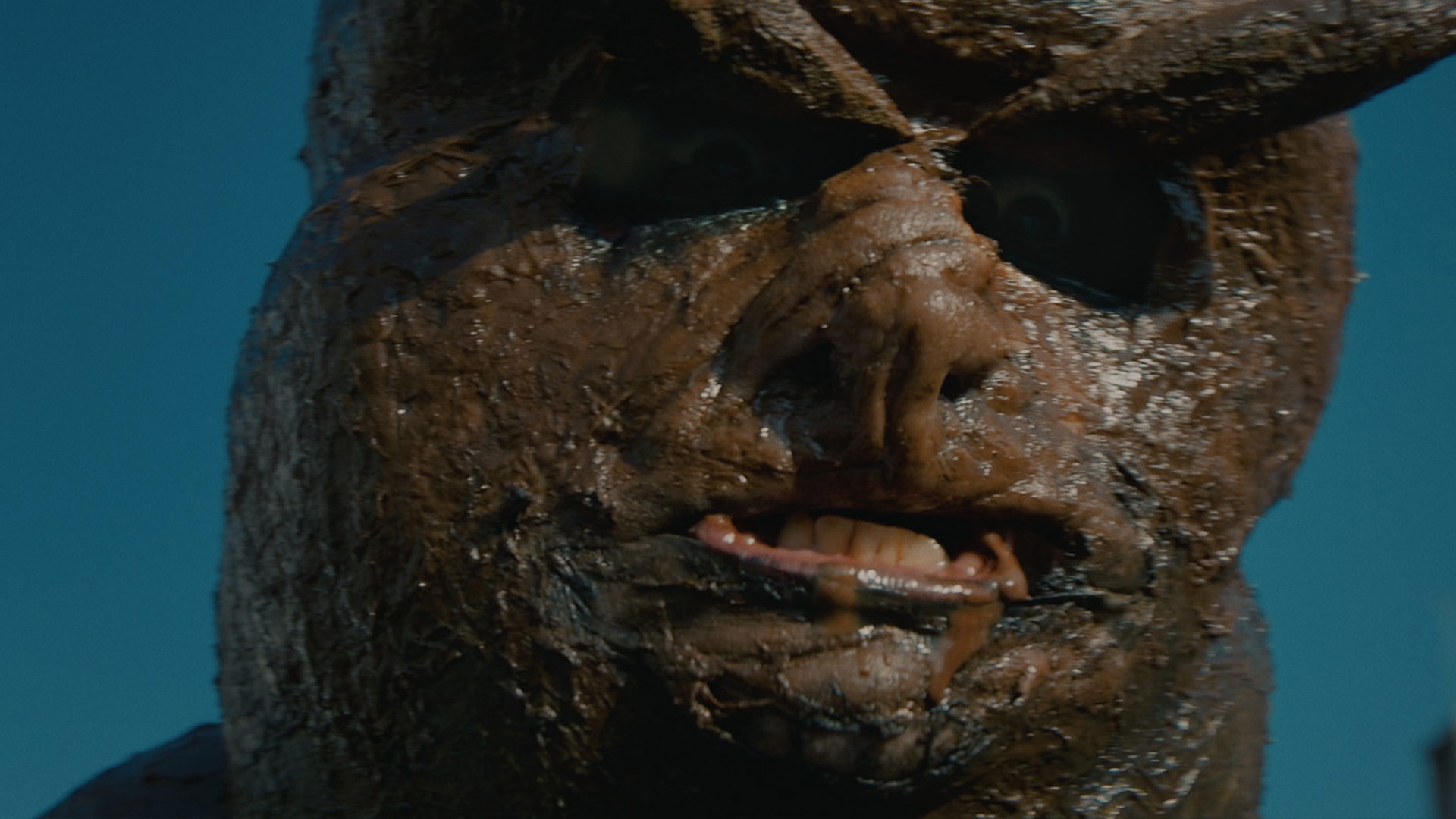 7:30PM
Someone has to do something about all that dog sh*t. A corporate public information film about the importance of cleaning up after your dog.
Country: United Kingdom
Director: James Button
Producer: James ButtonWriter: James ButtonMain
Cast: James Button, Arran Fear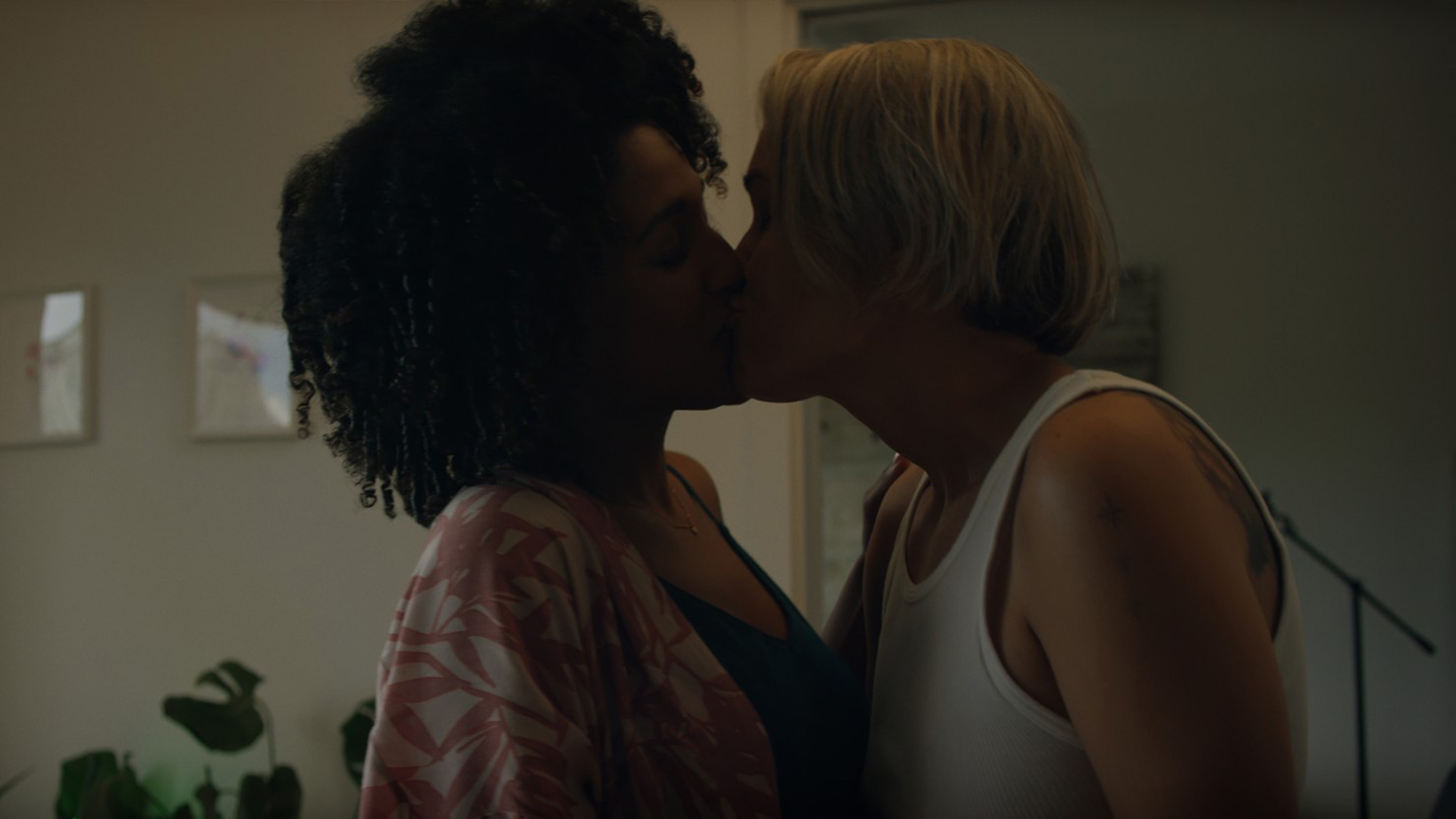 7:30PM
A pesky hangnail sends Cote into an obsessive state while creating a disconnect her relationship with her girlfriend resulting in an unsettling terror.
Country: Canada
Director: Rosalee Yagihara
Producer: Alyssa Biller
Writer: Meg Turner
Main Cast: Luvia Petersen, Bethany Brown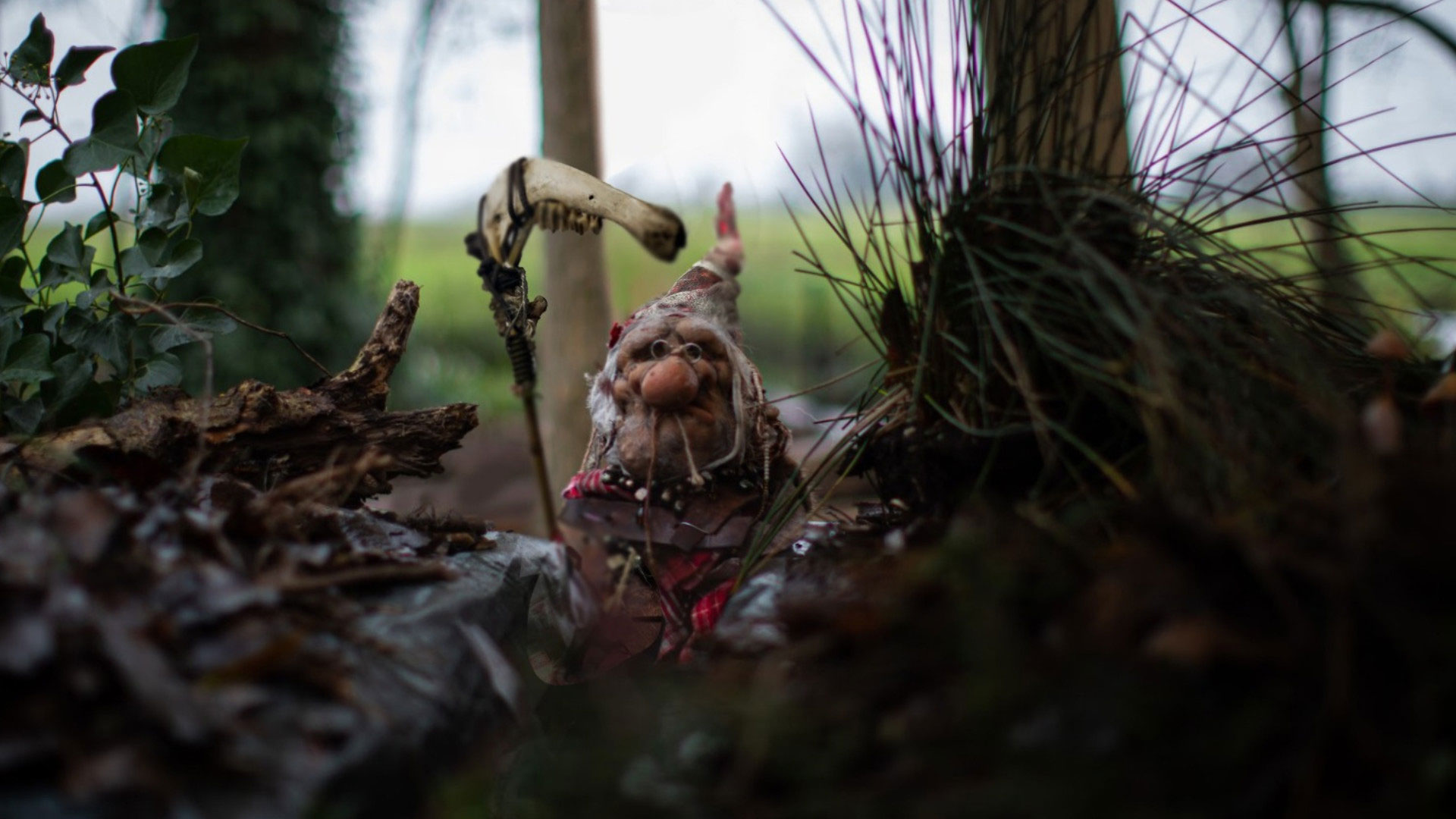 7:30PM
Unknowingly, a girl enters the habitat of a tribe of killer gnomes during her daily run. Lured by mysterious glowing mushrooms, she'll soon wish she'd stayed on her usual tracks...
Country: Netherlands
Director: Ruwan Heggelman
Producer: Richard Raaphorst, Bram RozaMain
Writers: Jasper ten Hoor , Ruwan Heggelman, Richard Raaphorst
Cast: Moïse Trustfull, Duncan Meijering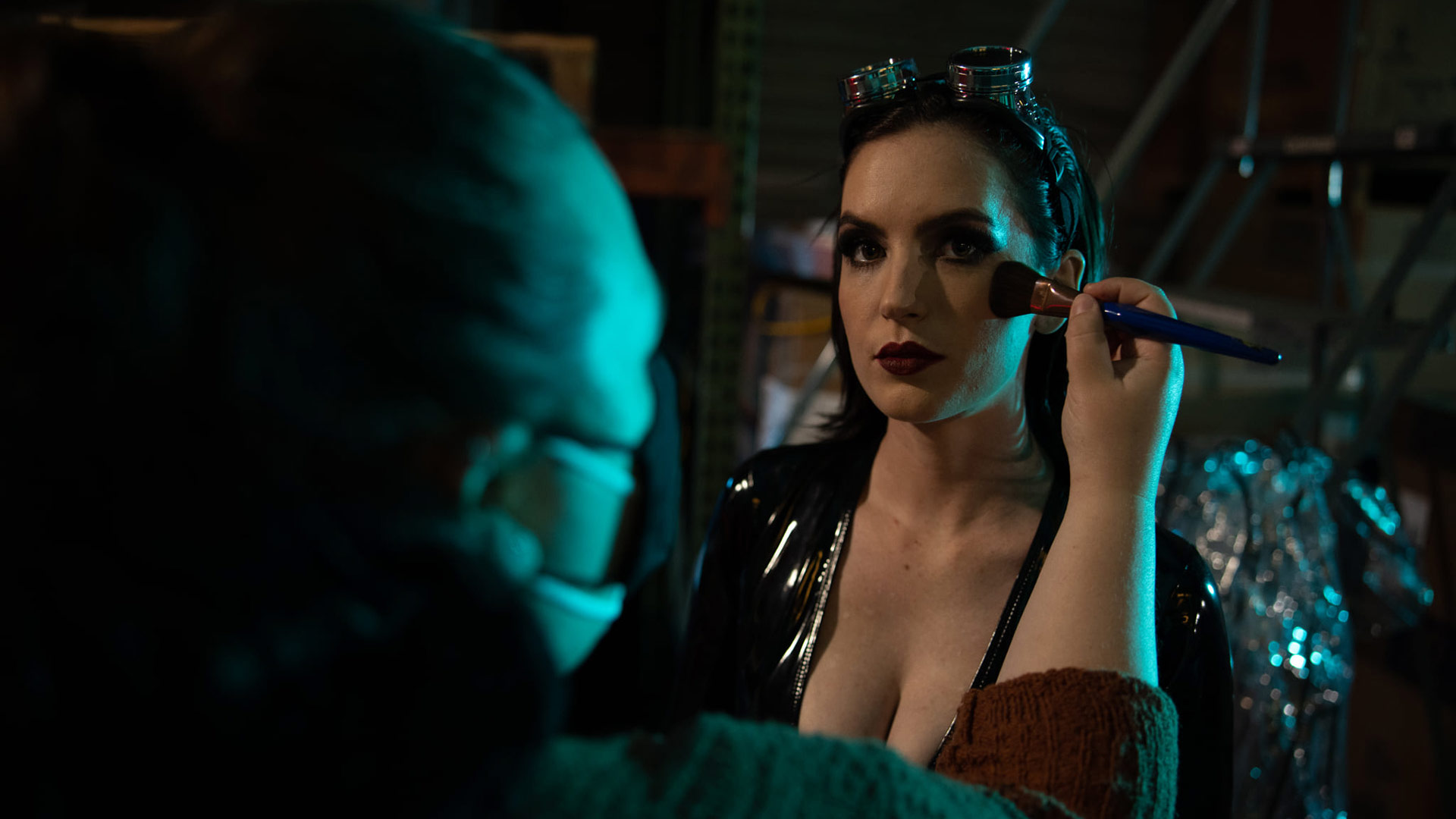 7:30PM
Relationships can be killer, but the best advice for a successful one, is patience and a short memory.
Country: United States
Director: Tony Reames
Producer: Ian Burke, Chris Ethridge, Glenna Reames, Stacey Palmer, Haley Leary
Writer: Haley Leary, Luke Tanner
Main Cast: Haley Leary, Victor Rivera, Luke Tanner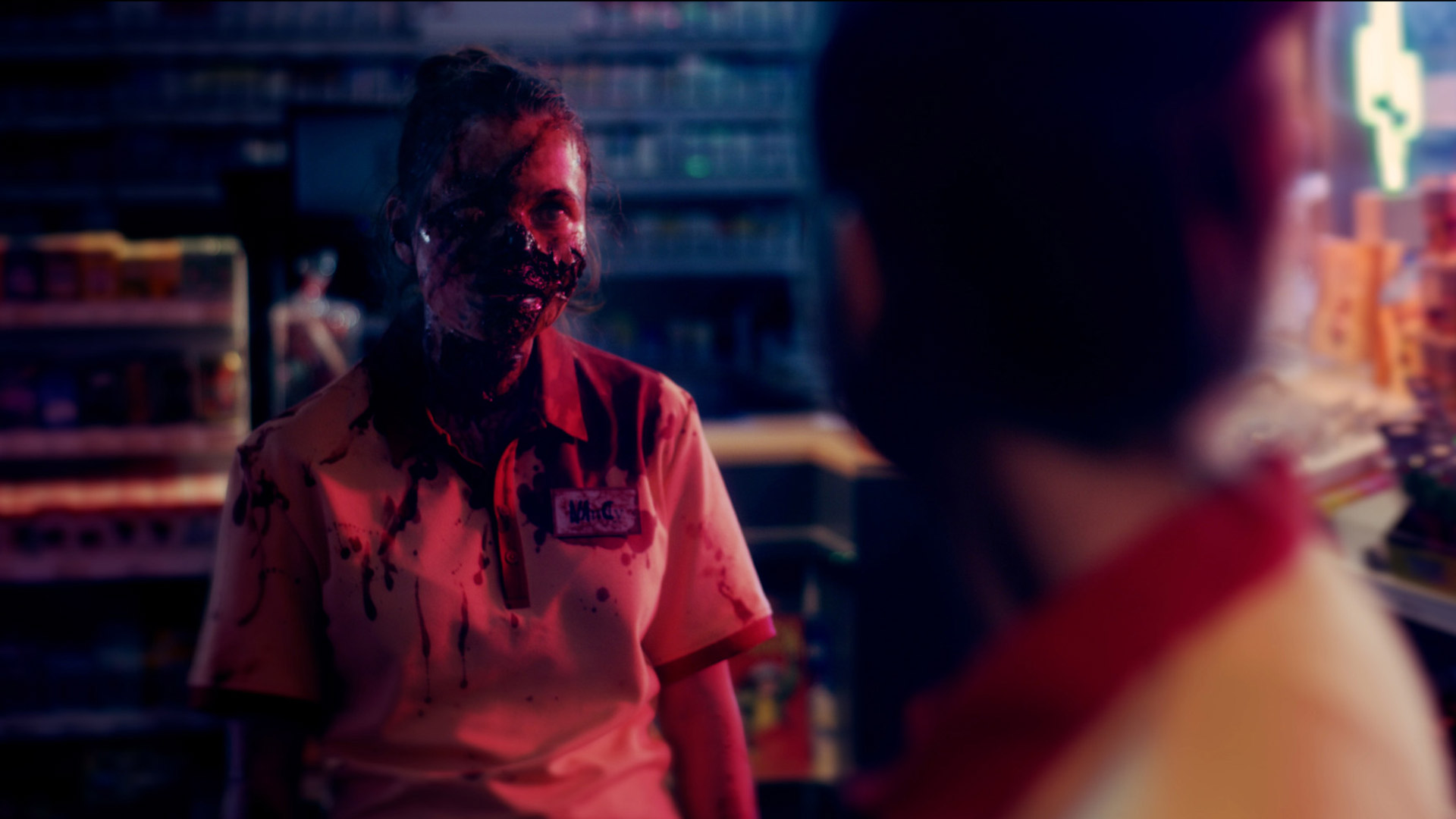 7:30PM
Nancy works in a small gas station shop. Disillusioned, not even the news of an apocalypse seems to worry her. But the sudden arrival of a mysterious customer could change all that. Will Nancy finally find meaning in her life? Or in her death?
Country: Switzerland
Director: Arnaud Pierre Baur
Producer: Arnaud S. Gantenbein, Pascal Forney
Writer: Damien Mazza
Main Cast: Capucine Lhemanne, Noémie Baudet, Jason Grangier, Arnaud Huguenin, Yann Schmidhalter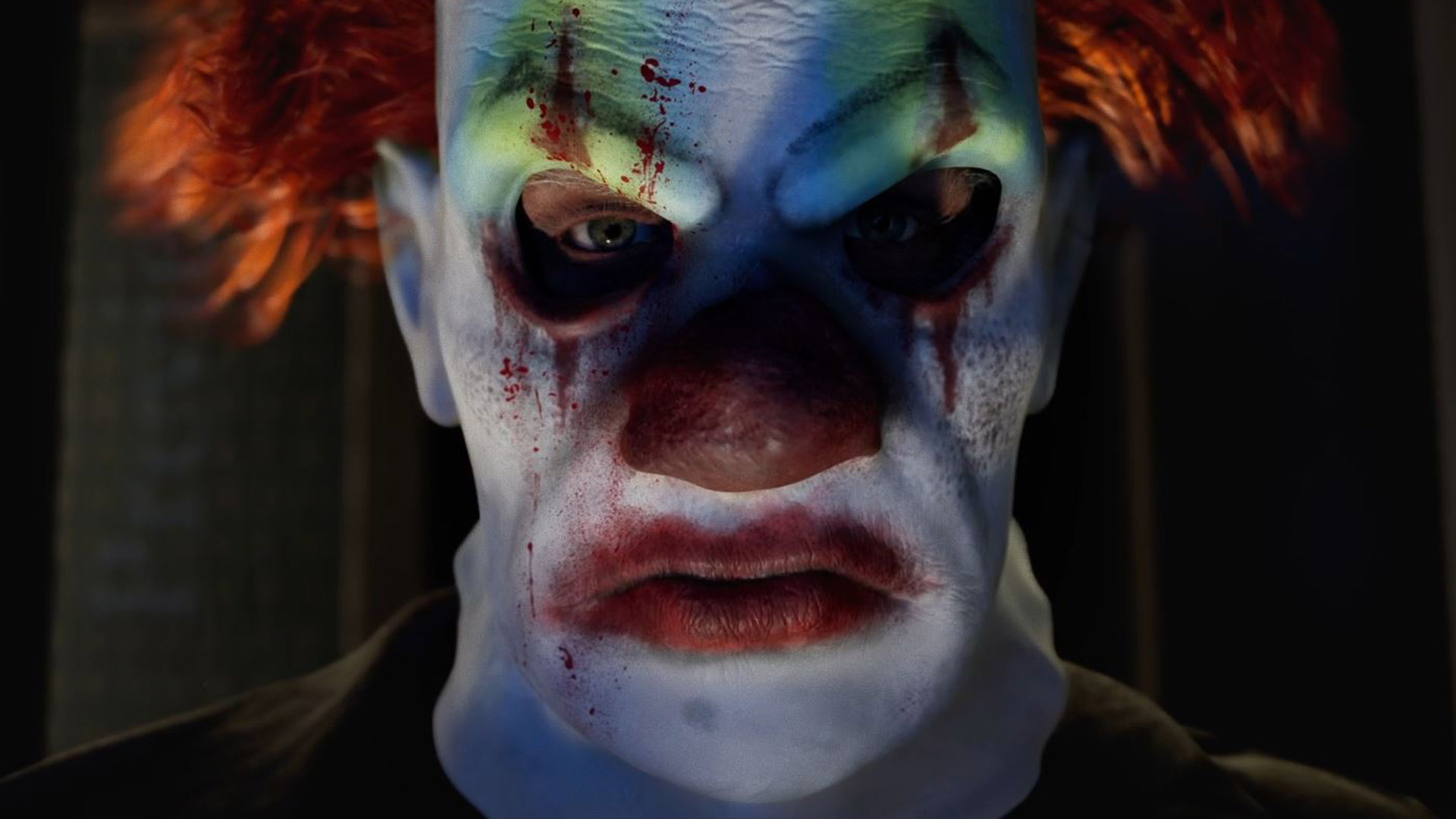 7:30PM
Home alone with a killer on the loose, a young woman must test her limits to survive the night.
Country: Australia
Director: Nathan Stone, Stuart Campbell
Producer: Nathan Stone, Stuart Campbell
Writer: Nathan Stone and Stuart Campbell
Main Cast: Adelaide Kane, Tanya Jade, Jackson Ross, Xoe Baird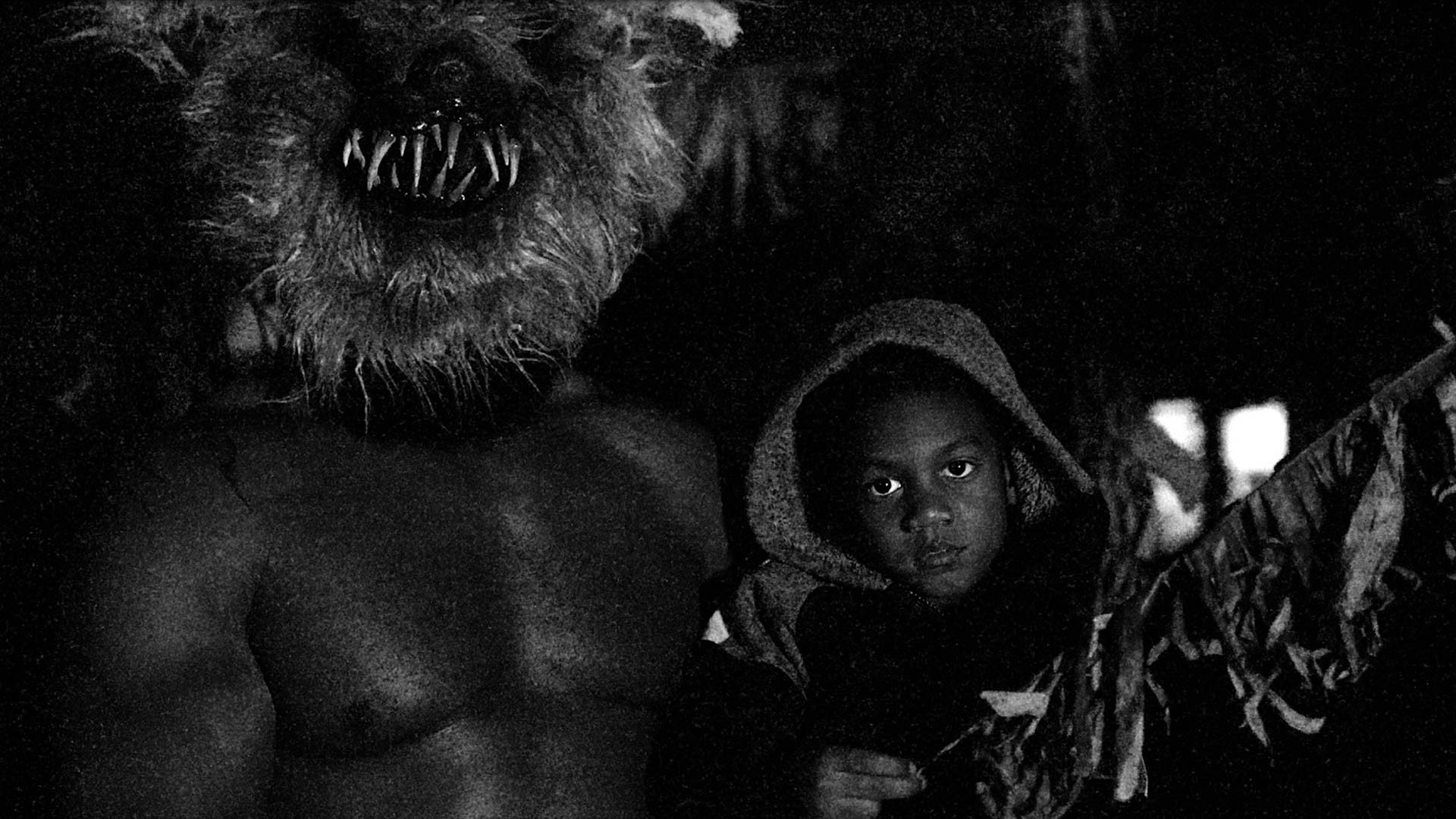 7:30PM
A creature stalks a boy in New Orleans East.
Runtime: 8:15
Country: United States
Director: Brian Imakura
Producer: Brian Imakura
Writer: Brian ImakuraMain
Main Cast: Kymuan Victoran, Kyron Victoran, Josiah McCormick, Juliana Wagner, Roc Nash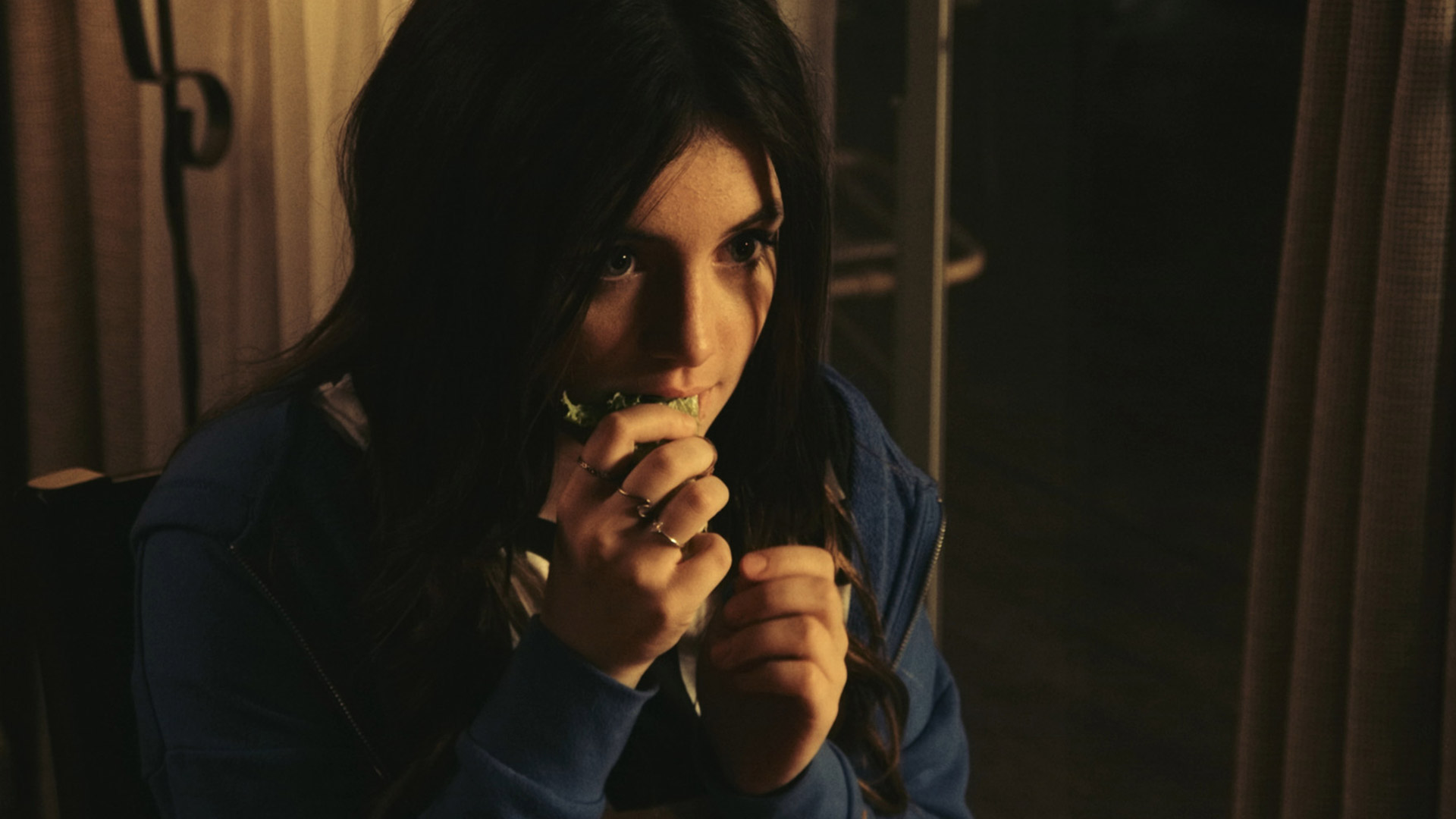 7:30PM
A father tries to connect with his video game obsessed daughter, until he learns she hasn't been eating her meals.
Runtime: 14:55
Country: United States
Director: Austin Rivera Davison, Matt Shapiro
Producer: Austin Rivera Davison, Matt Shapiro, Writer: Austin Rivera Davison, DeMorge Brown
Main Cast: DeMorge Brown, Sydney Lovering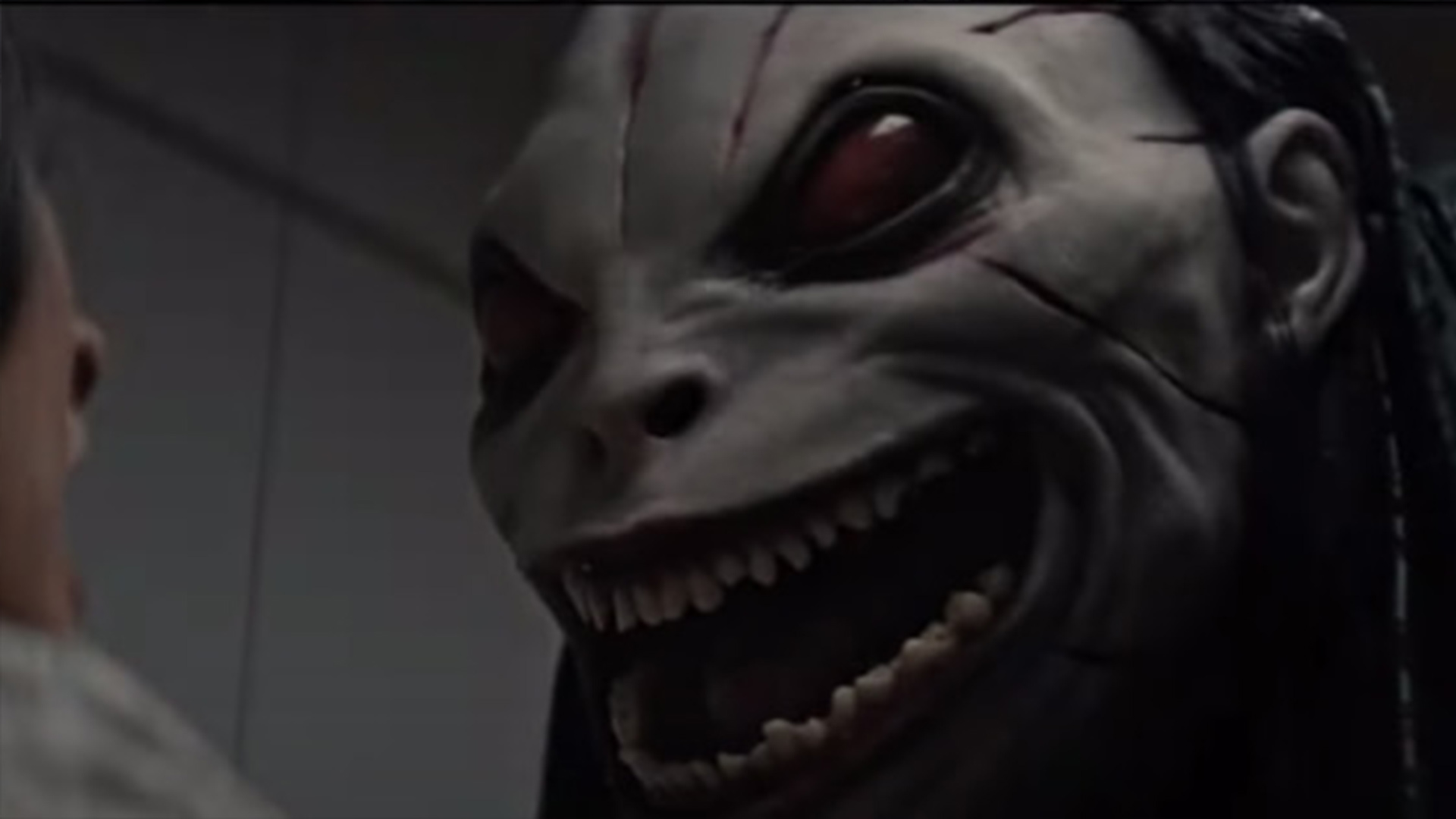 10PM
Plays with the short film When the Time Comes
A suburban teen girl and her little brother must stop a terrifying internet meme brought to life by the hysteria of their parents.
Runtime: 1 hr 42 min
Country: United States
Director: John Ross
Writer: John Ross
Producer: David Worthen Brooks, Arbi Pedrossian, Jenna Cavelle, Dawn Fanning Moore, David Moore, Usman Ally
Cast: Shannyn Sossamon, Sara Wolfkind. Alona Tal, Callan Farris, Kayden Koshelev, Tate Moore
10PM
Best Short - Screamfest New Orleans
Plays with Grimcutty
A grieving husband chooses to fulfill his wife's dying wish by leaving the safety of his home and venturing into an apocalyptic landscape in search of a cherished memento.
Runtime: 14:55
Country: United States
Director: Jondaniel Cornett & Jonathan Frey
Producer: Jonathan Frey
Main Cast: Adam Kitchen, Rachel Whittle